Best known for the chef's cooking skills, innovative and sophiscated style. French ice creams are heaven to taste. The flavours are velvety rich and natural. They charm your palate with their authentic texture and refreshing aftertaste. There is nothing like a classy French ice-cream!
Our French series includes deluxe French lobster ice cream, French Black Truffle Ice Cream, French Foie Gras Ice Cream and Organic Rose Chocolate Ice Cream...

ICG uses Traditional Japanese skills which has been ceased to use since 10 years ago in Japan, due time consuming and high production cost. It has its own style and a traditional Japanese touch. We make the four representatives: Japanese sesame ice cream, Japanese black sugar red beans ice cream, Japanese real sake ice cream and Japanese supreme UJI green tea ice cream, all are a class of their own.

ICG makes the Traditional Italians style gelato, which use a high proportion of milk, avoid to use ready-made gelato ingredients imported from Italian factories, which consists of high percentage of artificial and chemical products. We only choose to make the two representatives of gelato: Dark Chocolate Gelato and Pure Vanilla Gelato, by using Italian chocolate and supreme vanilla bourbon. Light and Fresh.
Dessert making with master chef at Your Home

If you have oven, tools and ingredients, you could invite the dessert and ice cream master chef Arron to teach you making dessert or ice cream at Your Home!

French desserts include: cookies, chocolate cake, cheese cake...or ice cream

Charges: 1.5 hrs- HK$900 up

Could have 2 persons at the same time

Please contact us by email: u@icecreamgallery.com.hk for booking


ICG selects the finest Arabica coffee beans from the world, freshly roasted with high quality control, makes each mouth of coffee the best journey to your tastebud, our own brand of fine coffee including:

- Indonesia Wild Kopi Luwak

- the most reputable Blue Mountain No.1 from Jamaica

- 2009 - 2017 world champion coffee Esmeralda Geisha from Panama

- Indonesian national treasure Toraja

- Bali 1950 (Bali 50's Old Tree Coffee)

we only enjoy the best coffee in our lives.
Osaka Cheese Tart / Lobster Cheese Tart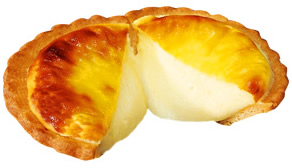 Made by original Osaka cheese tart recipe, handmade production with mixing of French Cheese, Japanese cheese and Australian cheese, achieving a remarkable and delicious taste of cheese tart.

Flavours: Original Cheese tart, Lobster Cheese tart

We have Frozen fresh cheese tart and Baked cheese tart for your choice:
1. Frozen cheese tart
you could bake it at home to get the best lava flowing cheese result.
2. Baked cheese tart
we would bake it at your order and ensure the best quality to your hands.
Frozen cheese tart - HK$14
Frozen lobster cheese tart - HK$32
Baked cheese tart - HK$18
Baked lobster cheese tart - HK$36
Please contact us by email: u@icecreamgallery.com.hk for ordering
Galaxy by ICG - shake and shimmering juice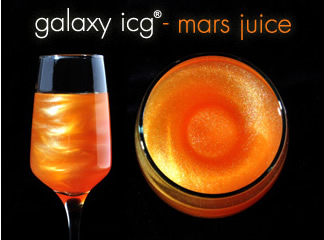 Developed and launched by ICG in October 2015, a fruit juice made by combination of fresh Canadian Cranberry and Blueberry juice and finely separated 99 gold plate, shake the cup and you will see Mars and galaxy are shimmering on your hands! Special and Funny items for parties and gifts.
Please contact us by email: u@icecreamgallery.com.hk for ordering the galaxy juices.


Fine Chocolate - Chocobien

©2019 all rights are reserved